InvisiPac
Start realizing major benefits with tank-free technology of the InvisiPac hot melt delivery systems. With a true melt on demand principle, the InvisiPac hot melt delivery systems eliminate adhesive char and improve productivity.
Save money and boost productivity with True Melt-On-Demand technology
---
Graco's InvisiPac tank-free hot melting system outperforms all existing tank and tankless systems on the market. With a true melt-on-demand design, the InvisiPac system delivers guaranteed savings and optimizes production. It makes your case and carton sealing operations more reliable, faster, safer, and more cost-effective.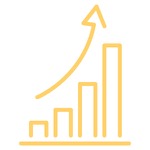 With an industry-leading start-up time of just 10 minutes, Graco's InvisiPac tank-free technology results in a  reduction in start-up energy. In addition InvisiPac reduces adhesive usage and eliminates unplanned downtime caused by charring, nozzle plugging and hose issues. All this contributes to a guaranteed savings.
The InvisiPac Hot Melt System keeps adhesive at a consistent temperature and viscosity. By avoiding temperature fluctuations and the formation of char, the material output remains constant during production hours with zero downtime. The InvisiPac applicator's integrated module filtering eliminated plugged nozzles and a consistent bead of adhesive on every box. Track adhesive usage, system performance and line data from anywhere at any time to achieve your Industry 4.0 initiatives.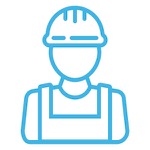 As operators have no direct contact with the hot molten adhesive, the InvisiPac system eliminates safety hazards such as burning, toxic fumes and slippage. When the adhesive inside the melter reaches a certain level, a signal is automatically sent to the feeding system, causing adhesive to be sucked from the container directly into the melter–all without operator intervention.
Better in Every Aspect
---
A Closer Look at the InvisiPac Hot Melt System
A Customer Speaks
---
Collaboration with Graco
GET HELP FROM A LOCAL DEALER
Do You Have Product Questions?
Technical Support
+32 89 770 847
Monday - Friday
8:30 - 17:00 CET
General Support
+32 89 770 865
Monday - Friday
8:30 - 17:00 CET