XL Motor Air Valve: Service and Benefits
Tuesday, December 17, 2019 | 7 to 7:30 a.m. or 10 to 10:30 a.m. Central Time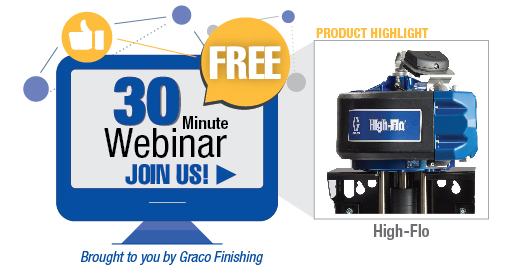 The new air valve for the Graco XL Motor eliminates ice-induced stalling on circulation and supply pumps. It also has easy access for maintenance.
Learn more in 30 minutes or less from Graco's technical training team.
Can't attend the live webinar at 7 a.m. or 10 a.m. CT on Tuesday, Dec. 17? Register anyway, and we'll let you know when it's available on-demand to watch at any time.