Electronics Manufacturing Solutions
---
Sealing / Gasketing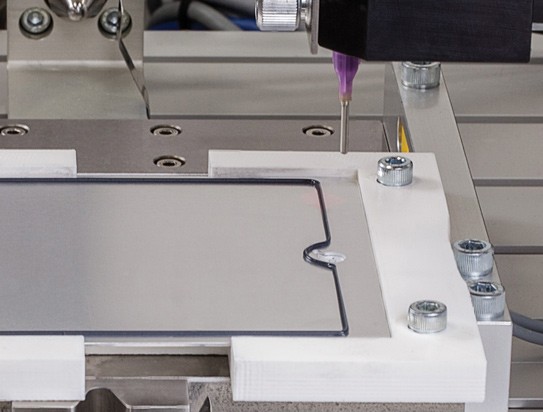 Dispense Solutions for Sealing and Gasketing
Sealing is the process of continuous bonding. Gasketing is the process of applying sealants.

Sealants are commonly applied around a perimeter using cure-in-place gasketing (CIPG) or form-in-place gasketing (FIPG). Either method provides a continuous liquid sealing surface between the housing and the cover to prevent dust and moisture from entering the interior of the unit and damaging sensitive components of electronics. 
Sealants can be found in anything that needs protection from harsh environments like solar panels, tablets, or screens. 
Common electronic sealants include silicones, polyurethanes, physical foaming materials, and mixed foaming materials.
 
Have questions? Let's talk.
Call Support
Monday–Friday
7 a.m.–4 p.m. Central Time
Email Support
Contact an Expert
We'll help you choose the right product for your use.