Fiberglass Chop Equipment
Designed with industry-proven Graco components, Graco fiberglass chop equipment for FRPs (fiber-reinforced plastics) is engineered with exclusive technological advancements to provide unmatched durability and ease of use. Unique spray control technology delivers a superior mix of resin and fiberglass chop strands for material efficiency and better working environments. Operators can maximize production capacity with a simple user interface and tool-free catalyst adjustments.
RAISING THE BAR FOR HIGH-PERFORMANCE COMPOSITES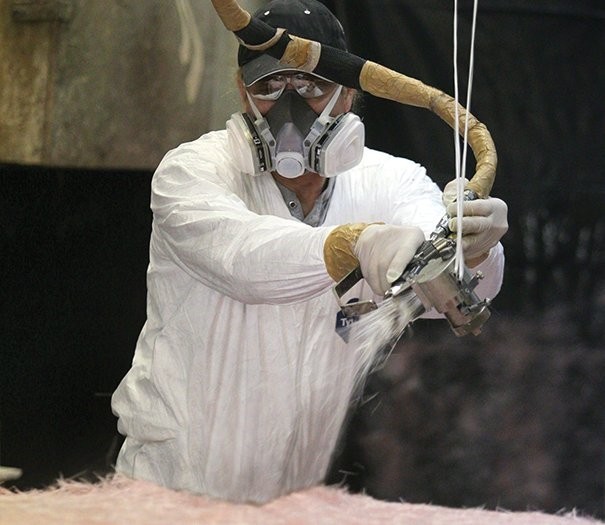 IMPROVE THE QUALITY OF YOUR FINISHED PRODUCTS
Graco fiberglass chop equipment is designed with a catalyst delivery process that provides better ratio control and improves the quality of your end products while minimizing material waste. Graco's innovative design eliminates the need for a surge bottle while a low amount of solvent and resin is needed to prime the pump, so material costs are kept low. With Graco fiberglass chopper spray systems in place, you'll have confidence in product quality and material efficiency.
SUPERIOR MIX EFFICIENCY IMPROVES WORK ENVIRONMENTS
Reduced Cost of Ownership
With fewer wear parts than competitive models, maintenance is reduced. Proven Graco components, like longer lasting seals and pumps, will help you increase productivity and realize more uptime due to longer time between scheduled maintenance.
Easy to Setup and Use
Graco Fiberglass chop equipment is easy to assemble so you are up and running quickly. There is less hose tangling as a result of better guides so production time is increased. With a simple user interface, adjustments are made easier with a simple control panel so system operators can maximize cure rates and ensure optimal results. Easy ratio changes require no tools to adjust the catalyst pump ratio.
Browse Fiberglass Chop Equipment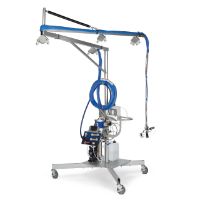 The Graco FRP (Fiber-Reinforced Plastic) Chopper System can be used to apply chopped fiberglass on your open mold applications. It offers precise on-ratio dispensing with easy transition from wet-out to chop dispense applications.
The Graco RS Chop Gun delivers a superior spray pattern, reducing VOC emissions, is light weight and has the ability for you to quickly change out "no-cut" blade cartridges increasing your uptime and keeping your production moving.
Have Questions? Let's Talk.
Call Support
Monday–Friday
7 a.m.–4 p.m. Central Time
Email Support
Contact an Expert
We'll help you choose the right product for your use.