Electronics Manufacturing Solutions
---
Thermal Management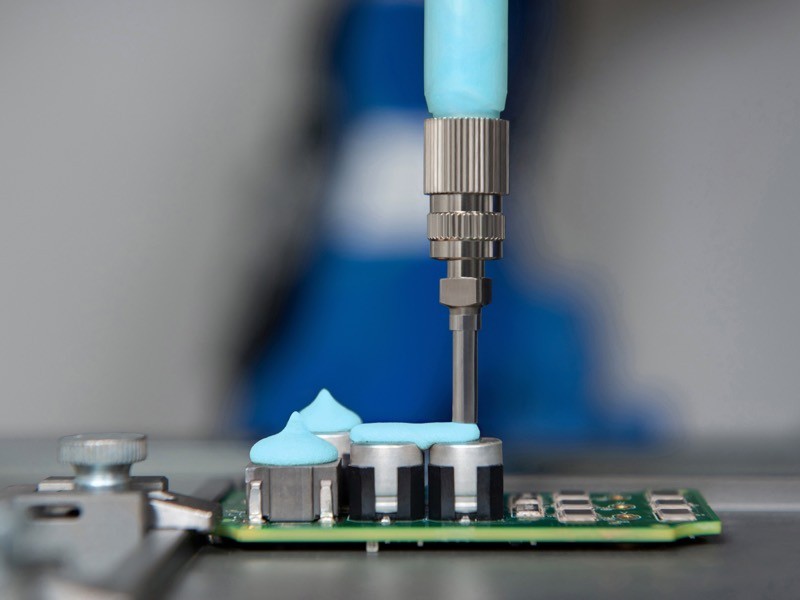 Dispense Solutions for Thermal Management
As the world moves more towards electrification, the need to manufacture electronics is increasing. Consumer and industrial demand for greater functionality with a smaller product footprint make managing the thermal load critical to product life cycles and reliability.
Thermal interface materials help efficiently dissipate the heat generated in electronic parts. Accurate dispense of TIMs is important to the performance, quality and durability of electronic products. 
Have questions? Let's talk.
Call Support
Monday–Friday
7 a.m.–4 p.m. Central Time
Email Support
Contact an Expert
We'll help you choose the right product for your use.