Piston Transfer Pumps
Graco's long-lasting pneumatic and hydraulic piston pumps are ideal for the most difficult inks and other high viscosity fluids. Expect extended life with these transfer pumps, which feature an enclosed, dual seal wet cup design. With our hydraulic piston pumps you can evacuate directly from pails, bins or drums.
Pneumatic and hydraulic piston transfer pumps for transferring difficult to move materials from drums and pails.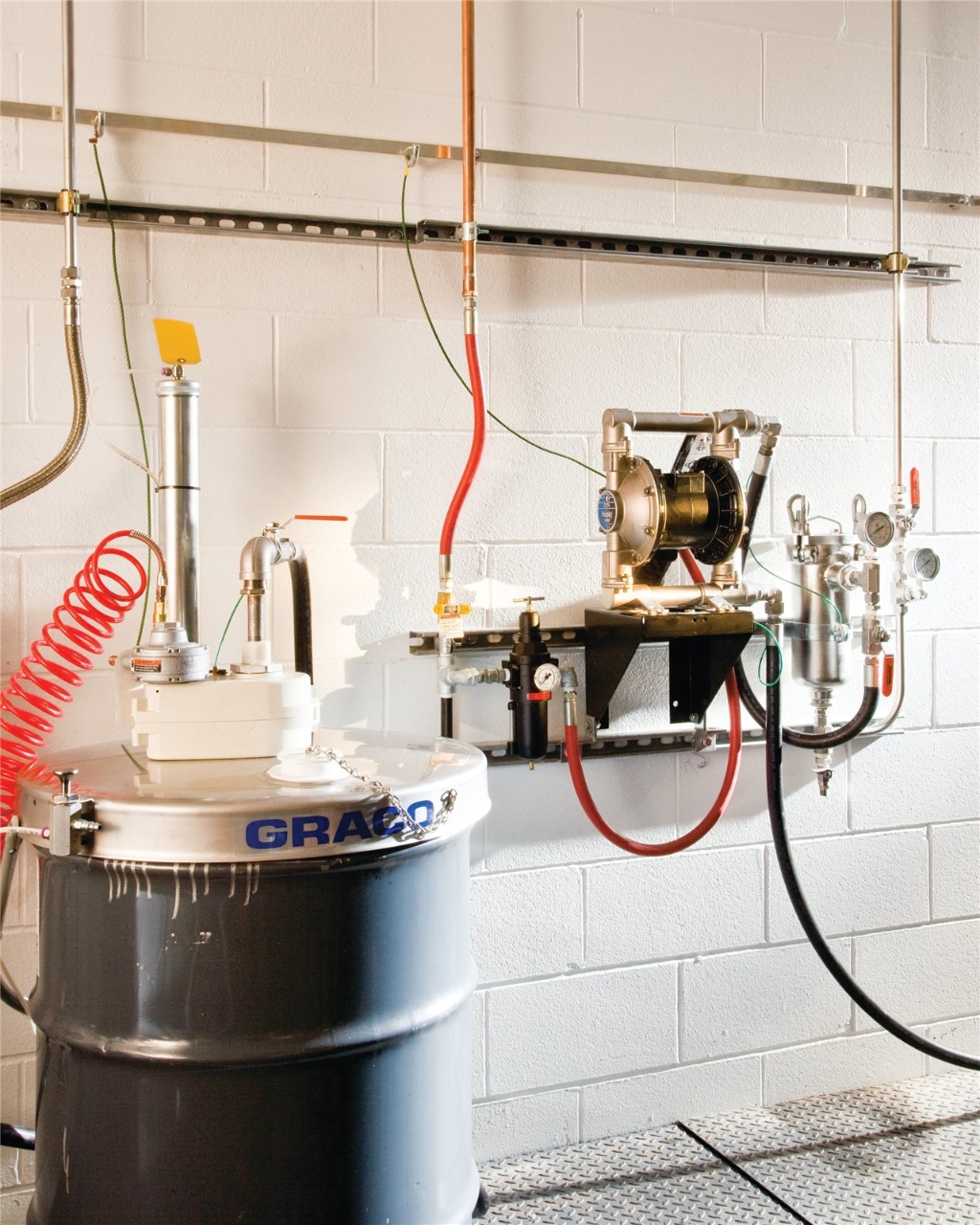 TWO MOTOR OPTIONS
---
HIGH-PERFORMANCE, DURABLE PISTON PUMPS
With higher pump pressures and flow rates, Graco priming piston pumps handle a broad range of inks and high viscosity fluids with ease. These Graco designed pumps offer durability, power and reliability for any ink manufacturing or printing application. Choose from two reliable motor options: pneumatic or hydraulic, each capable of generating high pressures to meet your manufacturing demands.
HANDLES YOUR MOST DIFFICULT JOBS
---
PISTON TRANSFER PUMPS DESIGNED TO FIT YOUR NEEDS
Pneumatic and Hydraulic Motor Options
Because your applications are unique, our pumps are available in many configurations. Our piston transfer pumps have either a pneumatic or hydraulic motor. Each offers a powerful set of features and benefits.
Move Difficult Materials With Ease
Graco's powerful line of piston pumps move extremely difficult materials with high abrasion when others cannot.
Pump Selector
Which piston pump works best for your operation?    
Chemical Compatibility Guide
Use this tool as a general guideline for pump selection.
Browse Piston Transfer Pumps
Process
---
Try Before You Buy
Try Graco products for FREE before you buy! Select any configuration of the products below. No secret clauses. No hidden charges. Just guaranteed satisfaction. Simply return the equipment if you are not satisfied.
Participating products available for 60 day trial periods. Program only available in the United States and Canada.
Free 30-minute Webinar
---
Merkur Pump Lowers
The pump powering Merkur and Merkur ES spray packages has a quick removal coupler that allows for easy disassembly of the lower from the air motor. Get more tips on servicing Merkur pump lowers from Graco's training team. 
Free 30-minute Webinar
---
Triton Pumps
Triton pumps handle all types of wood and metal applications. Review maintenance techniques on the ball check, diaphragm and air valve.
Have Questions? Let's Talk.
Call Support
Monday–Friday
7:30 a.m.–5 p.m. Central Time
Email Support
Find a Distributor
For local sales and service support