Cord Reels
We build our family of durable cord reels for long-lasting performance in manufacturing and industrial environments. To ensure our retractable electric cord reels can stand up to the rigors of your production facilities, we manufacture them with heavy-duty steel that won't flex or bend. Expect our cord reels to last for years.
BUILT FOR ALL MANUFACTURING AND INDUSTRIAL APPLICATIONS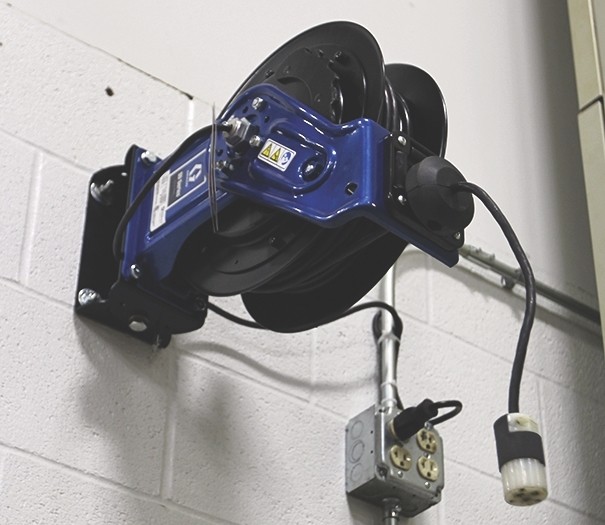 UNTANGLE YOUR FACTORY WITH EASY-TO-INSTALL CORD REELS
Graco cord reels feature a more compact design than competitive reels. We accomplish this by tucking the spring cassette inside the spool. The spring is completely enclosed to protect components from harmful elements. It's also easier and safer to repair. Using cord reels also increases productivity by taking the hassle out of having to deal with twisted and tangled cords. Your production team will find our cord reels easy to work with day in and day out.
RELIABLE GRACO CORD REELS—BUILT FOR FLEXIBILITY
Organize Your Manufacturing Area—Increase Productivity
Retractable cord reels help you maintain an uncluttered and productive area. No more tangled and twisted cords.
Easy to Install, Maintain and Repair
Graco's compact-design cord reels are easy to install, maintain and repair... all time-savers that keep you focused on operating your manufacturing lines.
GET HELP FROM A LOCAL DEALER
Have Questions? Let's Talk.
Call Support
Monday–Friday
7:30 a.m.–5 p.m. Central Time
Email Support
Contact Graco
We'll help you choose the right product for your use.