Gel Coat Equipment
Graco's Gel Coat equipment is the industry standard to reliably proportion and deliver molded fiber-reinforced plastics (FRPs) in open molds for a high quality end product. Engineered with industry-proven Graco components, Graco gel coat systems are optimized for ratio stability with control components and long-lasting seals for reduced maintenance. Proven Graco pumps provide durability and will increase production uptimes.
DELIVER HIGH QUALITY END PRODUCTS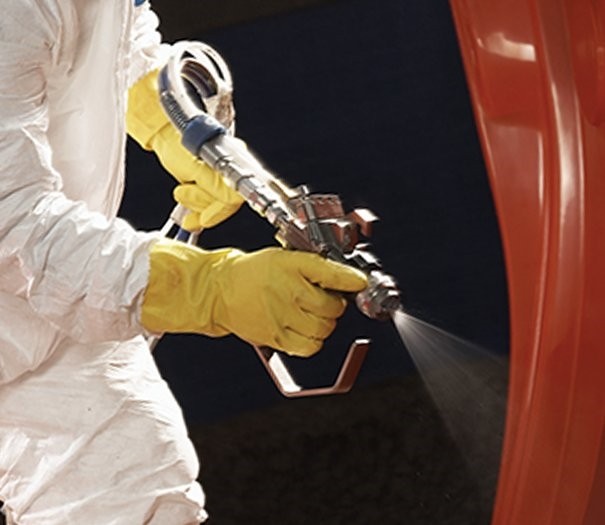 RAISING THE BAR FOR HIGH-PERFORMANCE
Industry-proven Graco gel coat equipment is designed and engineered to deliver the highest performance and a better end product. The shortened pump stroke and equal output pressure delivers the best and most consistent spray pattern. Superior ratio control from the truly engineered linkage design results in less soft spots and quicker cure times. Reduce material costs and monitor resin usage with the optional DataTrak™ upgrade.
MAXIMIZE PRODUCTION AND REDUCE COSTS
Easy to Use
Graco gel coat systems require very little assembly to get up and running quickly and increase production time. With one, simple user interface, adjustments are easy so system operators can maximize cure rates and ensure optimal results. No tools are required to adjust the catalyst pump ratio for quick, easy ratio changes.
Low Cost of Ownership
Proven Graco components, including longer lasting seals and pumps, allow you to go longer between planned maintenance and realize more uptime. With no need for a surge bottle, there is less solvent and less resin needed to prime the system and overall maintenance is reduced.
Browse Gel Coat Equipment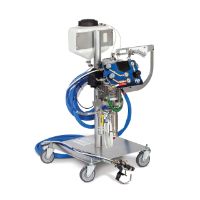 The Graco FRP Gel Goat System offers you assurance that you will achieve a high quality end product. By using Graco components that are proven in multiple industries, you will have a solution that is technologically advanced, durable, precise and long lasting.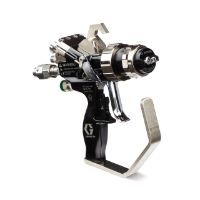 Innovations engineered into the Graco RS Gel Coat Gun are designed to increase productivity and reduce expensive material waste providing you more profits. It's lightweight, ergonomic, tool-less operation is available with internal and external mixing capabilities.
Have Questions? Let's Talk.
Call Support
Monday–Friday
7 a.m.–4 p.m. Central Time
Email Support
Contact an Expert
We'll help you choose the right product for your use.