Automated Paint Systems
Manufacturers of all sizes are benefiting from automation. Complete your automated paint line with spray guns and mixing systems that easily integrate with robots and reciprocators.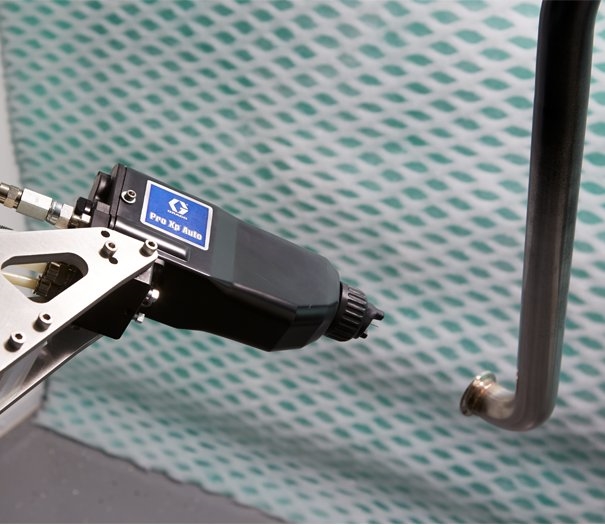 WHY ROBOTIC PAINT SPRAYING?
---
DECREASE COSTS, INCREASE QUALITY WITH AUTOMATION
Through paint line automation, you can...
Lower operating costs by reducing material waste by up to 30 percent
Reduce labor costs while dramatically improving quality, reducing scrap and rework due to operator error
Protect employees from dangerous conditions and repetitive tasks
Achieve high transfer efficiency, lowering the amount of paint sprayed, VOCs and waste disposal
Easy integration with robots and reciprocators
Graco proportioners and automatic spray guns easily integrate with robots and reciprocators.
Automated Paint System Components
ROI Calculator
What return on investment can you expect from automation?
Finishing Automation
Automated paint systems improve performance and quality. See applicator ratings and fluid control options.
Finishing Solution Guides
Industrial finishers use robotics for auto parts, cookware, electronics, wood products, and many more applications.
Popular Automation Applications