Fireproofing Sprayers
Check out our full line of PFP (passive fire protection) sprayers designed to apply a broad range of intumescent fireproofing materials for the manufacturing of pipe racking, I-beams, structural steel, storage tanks and more. Graco's versatile and reliable fireproofing sprayers are built to perform in harsh manufacturing environments.
INTUMESCENT FIREPROOFING SPRAYERS FOR MANUFACTURING APPLICATIONS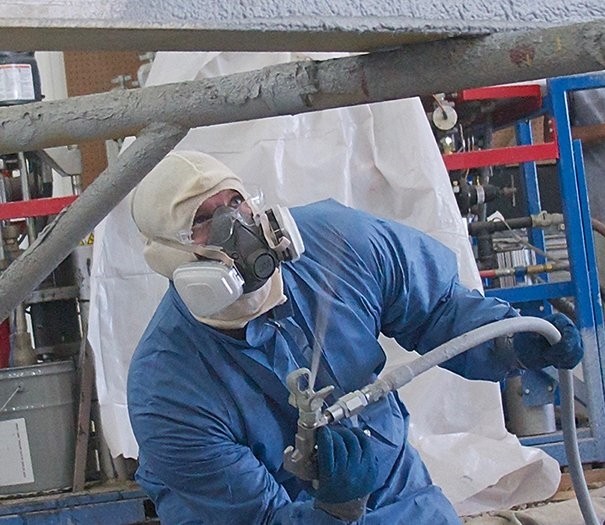 IDEAL FOR PIPE RACKING AND STRUCTURAL STEEL APPLICATIONS
When your project calls for intumescent fireproofing, we have you covered. Graco's plural-component or single-component sprayers handle thick epoxy intumescent fireproofing materials—ideal for pipe racking and structural steel.
GRACO'S FIREPROOFING SPRAYERS HANDLE ALL YOUR MANUFACTURING NEEDS
Handle a Wide Range of Materials
Graco's powerful fireproofing sprayers can handle some of the most robust intumescent epoxies. Additionally, our sprayers are flexible enough to spray single and plural component materials.
Touchups to High Volume Production Demands
Whatever fireproofing material you're working with, Graco sprayers can handle a mix of production requirements from small touchups all the way to large steel tanks.
Browse Fireproofing Sprayers
Have Questions? Let's Talk.
Call Support
Monday–Friday
7:30 a.m.–5 p.m. Central Time
Email Support
Contact an Expert
We'll help you choose the right product for your use.