Tier 1 Supplier
OEMs (original equipment manufacturers) demand components that look good and work well through harsh conditions. Tier 1 suppliers throughout the automotive industry achieve durable coatings and precise fluid dispense with Graco solutions.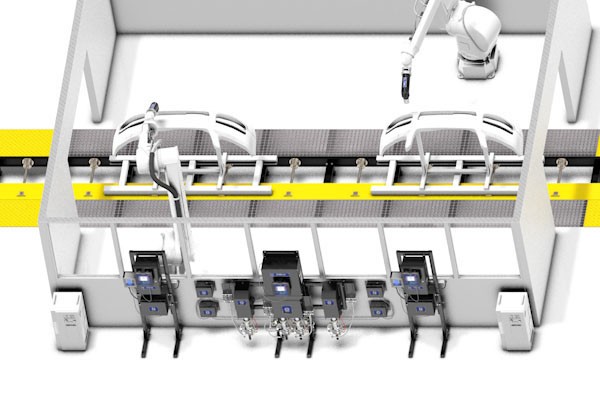 Automotive Manufacturing Solutions
---
Advanced Productivity and Flexibility
OEMs rely on tier 1 suppliers to accommodate varied production requirements. Whatever the application subassembly operations can rely on Graco expertise to improve efficiencies and quality.
Electric Vehicle Applications
Whether you use prismatic, pouch, or cylindrical cell types in your module or pack assembly, Graco has one and 2k dispensing equipment that can handle a wide range of materials, including highly abrasive gap filler materials (TIM).
Bonding, Sealing & Encapsulation
Proper bonding, sealing and encapsulation of automotive parts ensure proper function throughout the vehicle. This requires precise application of one component, two component, and hot melt materials of all viscosities.
Every car has hundreds of painted components that add functionality and aesthetic. Efficient paint mixing, flow control and color changes mean low material waste, less downtime and high volume production.
Applying primers, base coats, and top coats onto automotive components requires fine and consistent atomization. Automatic and manual spraying solutions help guarantee finishes meet OEM demands.
To provide control over pressure and flow, circulation and supply pumps must withstand the harshest materials, and work as subtly as possible to support a good work environment.
Contact a Tier 1 Automotive Expert