FRP Chopper System
The Graco FRP (Fiber-Reinforced Plastic) Chopper System can be used to apply chopped fiberglass on your open mold applications. It offers precise on-ratio dispensing with easy transition from wet-out to chop dispense applications.
TECHNOLOGICALLY ADVANCED
---
Optimized ratio stability available in 9:1, 13:1 and 17:1 pump ratios with easy to set adjustable ratio catalyst pump
Long lasting seals and longer pump life allows for lower cost of ownership
Data Track Control provides ability to monitor resin usage to ensure product quality is met
Dual trigger function allows operators to change from wet-out to chop without removing the chopper
Previous slide
Roving Management System
Better guides - less tangling, more uptime
New Linkage and Catalyst Pump
Truly engineered linkage for superior ratio control
Allows for infinite adjustment of catalyst percentage - no tools required
Ensures proper catalyst percentage and optimum results
Variance of 1% or less
Balanced Graco NXT Air Motor
Provides same output pressure on upstroke and downstroke, resulting in more consistent spray pattern
Shortened stroke on pump for better spray pattern
Control Panel
Easy user interface with all gauges in one location
Stable, Lightweight Cart
Easy to maneuver
Strong, durable casters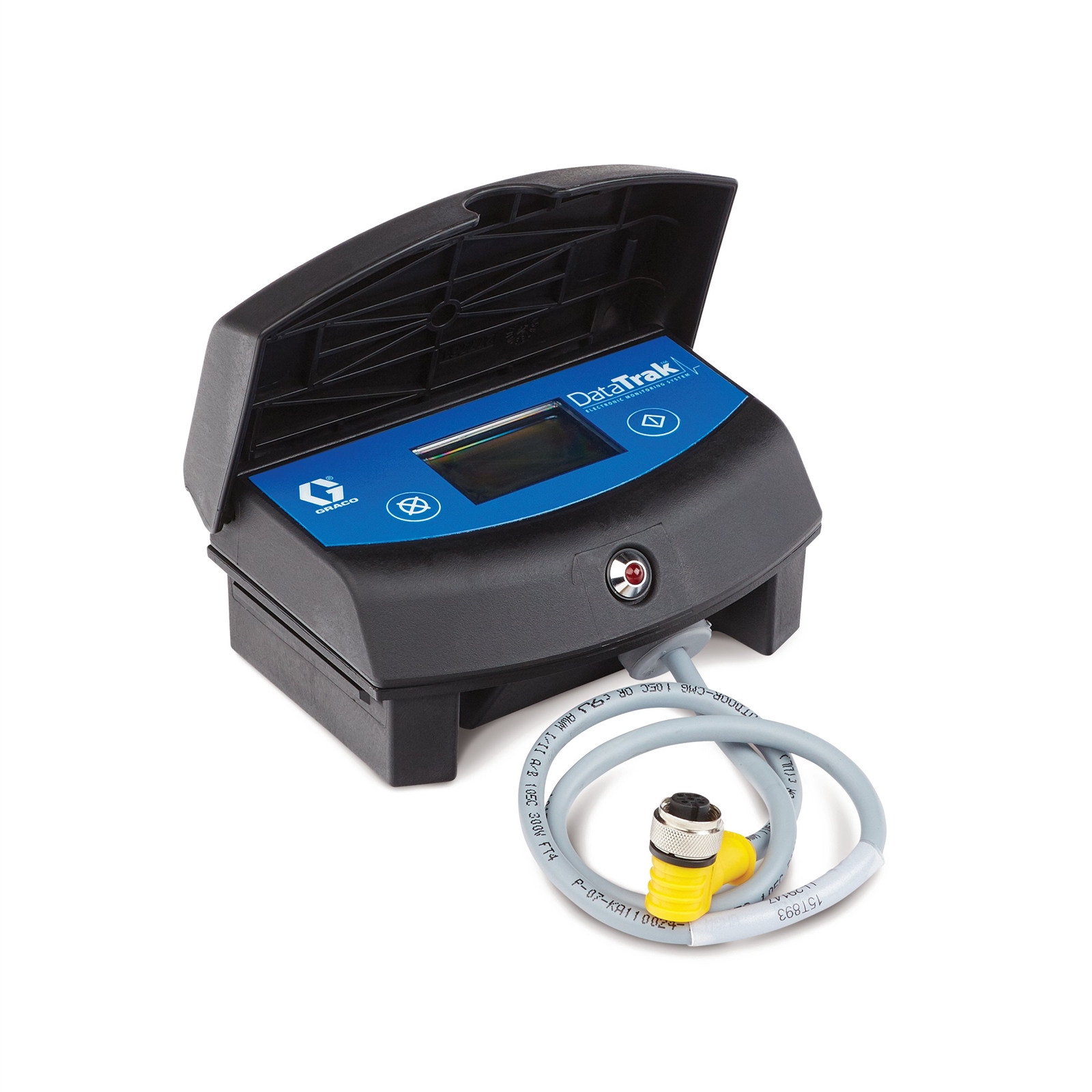 Optional DataTrak Control
Monitors resin usage - Helps ensure product quality by tracking resin usage per piece, shift or day.
Track cycles for preventative maintenance schedule
Displays real time flow rate - Eliminates material waste due to worn spray tips
Next slide
Browse FRP Chopper System
Have Questions? Let's Talk.
Call Support
Monday–Friday
7 a.m.–4 p.m. Central Time
Email Support
Contact an Expert
We'll help you choose the right product for your use.