Free Webinar
---
How to Automate Manual Fluid Dispense
Available on-demand | Watch anytime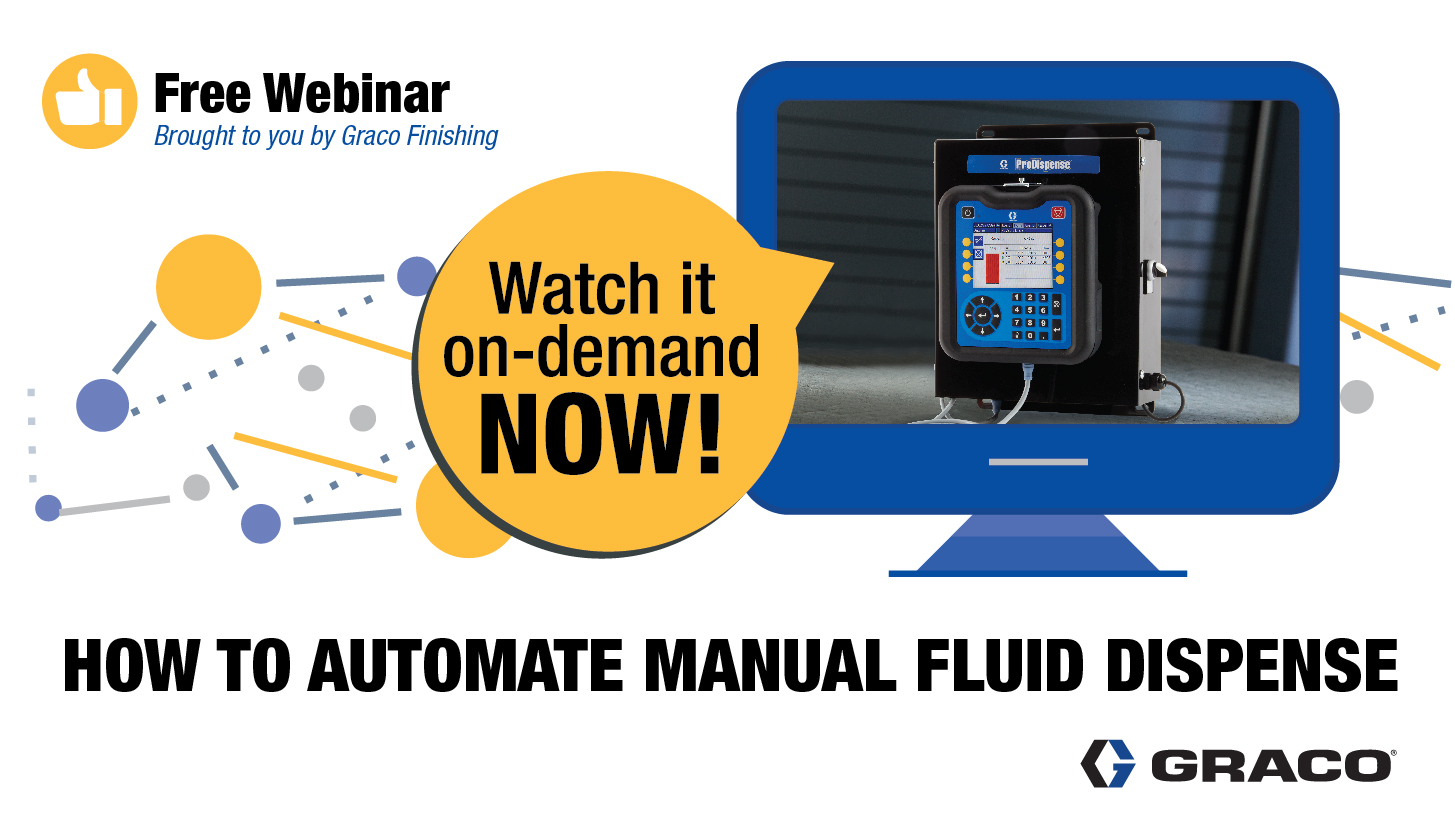 Manual processes and outdated equipment often make dispensing paint, oil, grease or other industrial fluids less accurate, more complicated and more time-consuming than it needs to be.
ProDispense, Graco's innovative industrial fluid dispensing system, integrates into existing manufacturing processes, making it easy to accurately dispense fluids and track material usage.
During this 45-minute, on-demand webinar, Graco's technical team reviews:
How electronic fluid dispense and metering allows manufacturers to quickly and precisely fill cavities
New, intrinsically safe features that can bring convenient operation and more accurate dispense to your plant's hazardous locations
Real-life examples of industrial applications that benefit from ProDispense
Related Products & Success Stories
Have Questions? Let's Talk.
Call Support
Monday–Friday
7:30 a.m.–5 p.m. Central Time
Email Support
Find a Distributor
For local sales and service support