Husky Air Operated Double Diaphragm Pumps
The Husky double diaphragm pumps are manufactured with your productivity in mind – providing you with one of the most reliable and efficient pumps in the market. Each membrane pump is thoroughly tested before it leaves our factories.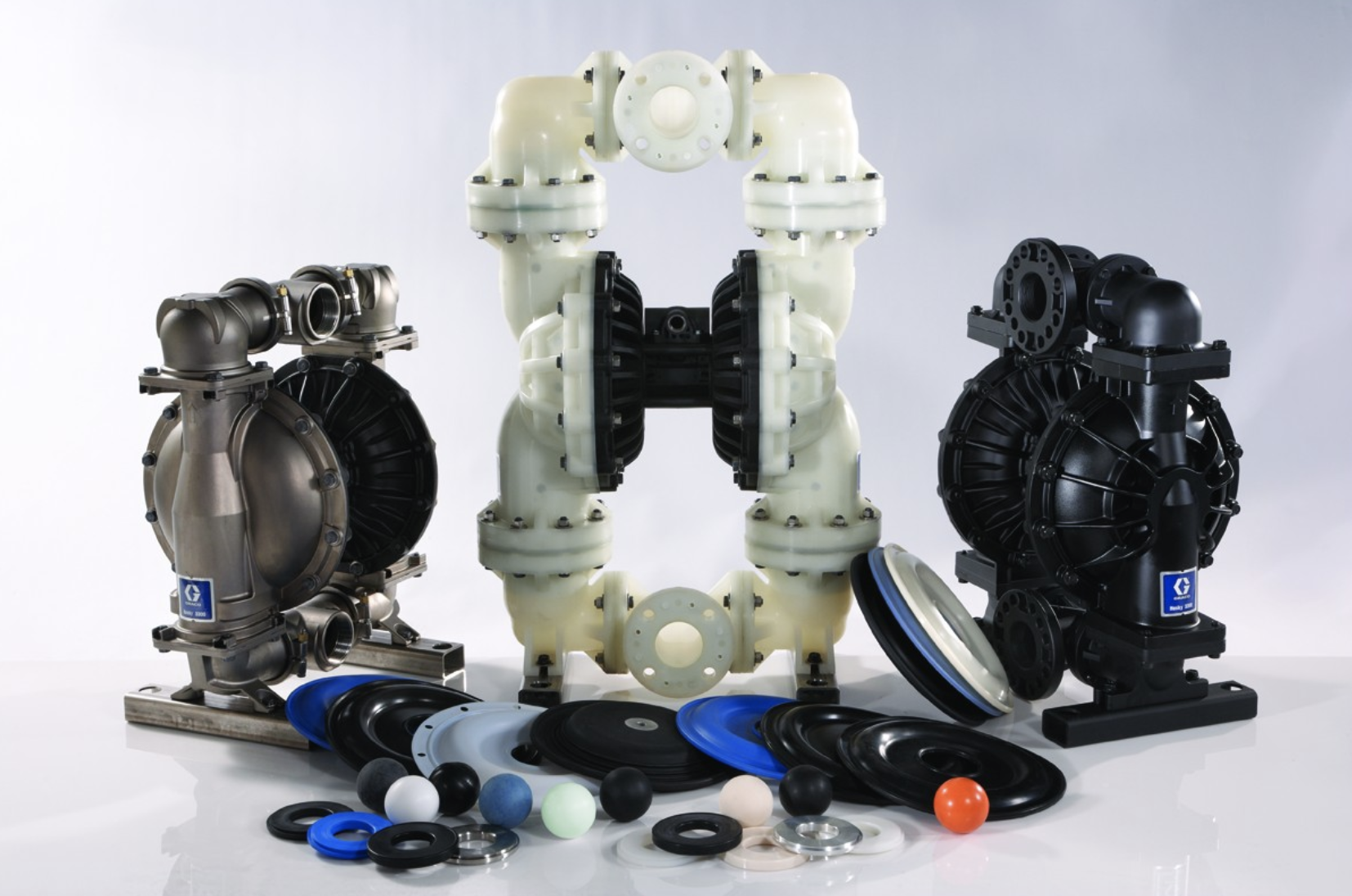 Advantages of the Husky Air Operated Diaphragm Pumps
Rugged construction - Resists corrosion for reliable performance and long life
Designed to last - Heavy duty design offers long life, increased productivity and lower overall cost of ownership
Flow rates and sizes - up to 300 gpm (1135 lpm) / port sizes ranging from ¼" to 3" in NPT, BSP, and flange options.
Easy maintenance – The Husky has fewer parts than industry peers, the complete air valve is externally accessible so it can be serviced fast and easy without removing the pump.
Modular air valve – Stall-free, low pulsation air valve provides smooth and rapid changeover for increased efficiency and minimizes down time
How does an air operated diaphragm pump work?
An air operated diaphragm pump is a type of positive displacement pump that uses compressed air as a power source. The compressed air is shifted from one chamber to the other by a linked shaft that allows the chambers to move simultaneously. This back-and-forth motion, forces liquid out of one chamber and into the outlet manifold, while filling the opposite fluid chamber via the inlet manifold. Upon changeover, the fluid section that was filled on the previous shift empties into the outlet manifold and the fills the opposite chamber via the inlet manifold. The rapid changeover allows for reduced pulsation at the outlet.
The best pump for your application
The Husky comes in a wide range of metal and plastic pumps (ATEX models available). You can also choose from a wide selection of materials to handle numerous applications, including corrosive and abrasive fluid transfer.
Not sure how to select your pump? Use our pump configuration tools to select the ideal pump for your application:
Step 1: Chemical Compatibility Guide
Use this tool as a general guideline for pump selection and to determine compatible materials.
Step 2: Materials of Construction Guide
This tool will allow you to find the most cost effective match for your application.   
Step 3: Pneumatic Diaphragm Pump Selector
Which pump works best for your application? Use this tool to configure your pump.
Browse Husky Air Operated Double Diaphragm Pumps
Have Questions? Let's Talk.
Call Support
Monday–Friday
7:30 a.m.–5 p.m. Central Time
Email Support
Find a Distributor
For local sales and service support