Free Service Webinar
---
Pump Basics 2
Pressure Loss Calculations & Performance Charts
Tuesday, June 2 | 7 to 7:30 a.m. and 10 to 10:30 a.m. Central Time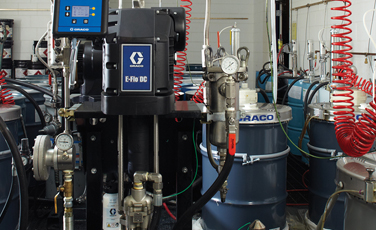 Knowing what pump works best under which application conditions relies on accurate pressure loss calculations and performance chart readings.
Learn all about calculating pressure drop and reading pump performance charts in 30 minutes or less during this free webinar
Can't attend the live webinar at 7 or 10 a.m. CT on Tuesday, June 2? Register anyway, and we'll let you know when it's available on-demand to watch at any time.
This webinar is the second in a three-part series.
Part one covers pump operation concept and theory.
Part three reviews operation for single and dual pipe circulation systems.
Have Questions? Let's Talk.
Call Support
Monday–Friday
7:30 a.m.–5 p.m. Central Time
Email Support
Find a Distributor
For local sales and service support