Free Webinar Series: Supply System Solutions
---
Supply System Configuration 1
Material Data
Available on-demand | Watch anytime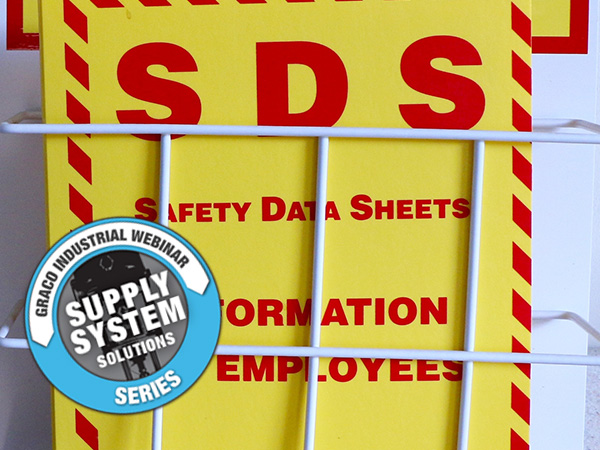 Graco sealant supply systems can be configured in many ways to meet manufacturers' needs. Learn how to analyze a technical data sheet and safety data sheet in order to assess which equipment setup will work best for the application.
The 28-minute webinar recording is available to watch on-demand.
Configuring a Supply System Solution
This webinar is part of a free, four-part series that takes you through these important steps:

Have Questions? Let's Talk.
Call Support
Monday–Friday
7:30 a.m.–5 p.m. Central Time
Email Support
Find a Distributor
For local sales and service support