Finex Air Spray Guns
Finex gun design offers a more affordable way to spray. Available in pressure feed or gravity feed gun options and HVLP or conventional technologies.
Aircaps optimized for high quality spray performance
Lightest trigger pull in its category
Integrated air inlet adjustment (cheater) valve
Durable stainless steel trigger comes standard on all Finex gun models
Previous slide
Finex Pressure Feed Guns
Available in HVLP and Conventional technologies
Needle/nozzle sizes offered in 0.039" (1.0 mm), 0.047" (1.2 mm), 0.055" (1.4 mm) and 0.071" (1.8 mm)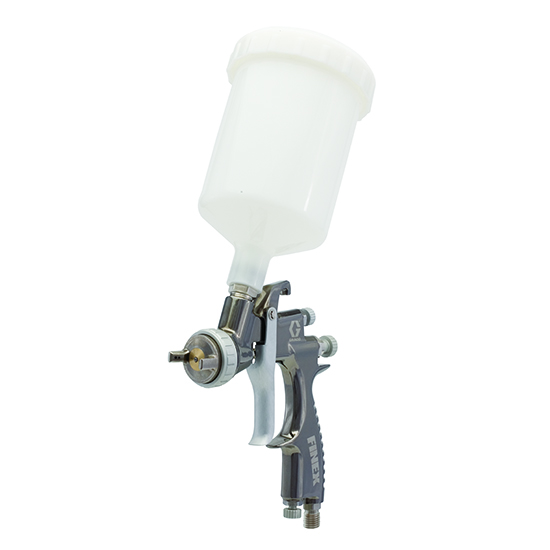 Finex Gravity Feed Guns
Mini and Standard Gravity Feed offered in a wide variety of needle/nozzle
Plastic cup included with the gun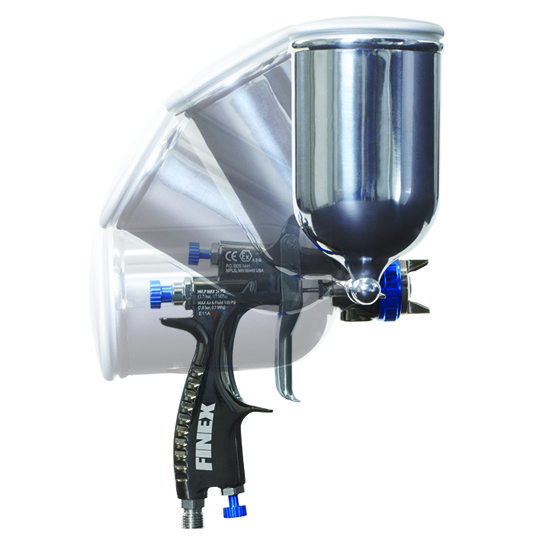 Finex Gravity Feed Side Cup Guns
Cup swivels for spraying in small spaces
Aluminum cup included with gun
Next slide
Browse Finex Air Spray Guns
Filter results
---
Technology Type
---
Feed Type
---
Fluid Orifice Size (in)
---
Fluid Orifice Size (mm)
---
Filters
GET HELP FROM A LOCAL DEALER
Have Questions? Let's Talk.
Call Support
Monday–Friday
7:30 a.m.–5 p.m. Central Time
Email Support
Find a Distributor
For local sales and service support