Corrosion Protection Coatings Sprayers
For manufacturers looking for the industry's broadest selection of corrosion protection sprayers, Graco offers unmatched high-pressure performance and cost-saving reliability. These built-to-last sprayers are designed to handle polyurea, polyurethane, marine, two-component, hybrid coatings, and more. Our corrosion protection sprayers are ideal for the in-plant coating of pipes, industrial equipment and reinforced steel structures.
STEEL & PIPE PRODUCTION—KEEP CORROSION AWAY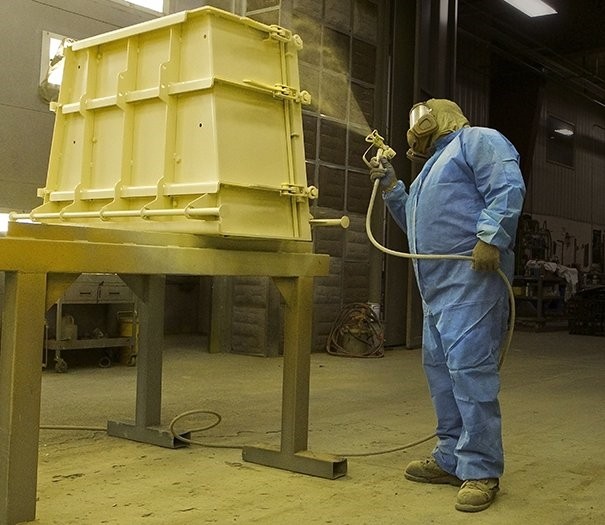 INCREASE MANUFACTURING PRODUCTIVITY
---
CORROSION PROTECTION SPRAYERS FOR MANUFACTURING APPLICATIONS
You'll increase your manufacturing productivity significantly when you start using a Graco airless corrosion protection industrial coatings sprayer for your corrosion control production. Our versatile sprayers handle scores of materials — with sprayers requiring hand mixing/hot potting, and plural component sprayers that mix material for you. In the process, you'll also achieve a high-quality, professional finish and reduce your material waste. Additionally, when you're using two-component materials our plural component sprayers accurately mix the ratios every time.
ONE SPRAYER CAN DO IT ALL
---
FOR SMALL TO LARGE-SCALE PRODUCTION
Spray a Broad Range of Solids
Graco's corrosion control sprayers for manufacturing applications easily handle a broad range of the industry's most stringent solids—medium to high—including 100% solids and solvent-free coatings.
Industry-Leading Warranty
We cover our corrosion protection sprayers with an industry-leading warranty. If your sprayer has a defect or fails for any reason, you're covered.
Browse Corrosion Protection Coatings Sprayers
Filter results
---
Power Source
---
Material Application
---
Control Type
---
Filters
Filters:
Control Type: N/A
Clear all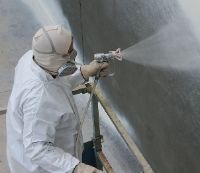 The e-Xtreme sprayer operates on a more reliable electric power source, which rectifies inefficiencies associated with compressors. Furthermore, electric technology reduces pulsation and prevents motor icing, making your jobs run smoother every single time.
Graco's family of GH Big Rig gas hydraulic sprayers is ideal for contractors who need maximum performance and unmatched performance. Perfect for large jobs, these sprayers are available with different performance points to spray nearly any coating.