Double Diaphragm Pumps
Graco's air operated, and electric double diaphragm pumps are designed to pump a broad range of foods, including concentrated fruit juices, sauces, pastes, starches, wine, food-grade oil, jams and jellies. Our flexible food grade diaphragm pumps are ideal for applications requiring high flow rates and portability. Additionally, we designed them for rigorous, continuous use with quick knockdown features that make the pumps easy to clean.
Food grade pumps ideal for low- to medium-viscosity food transfer.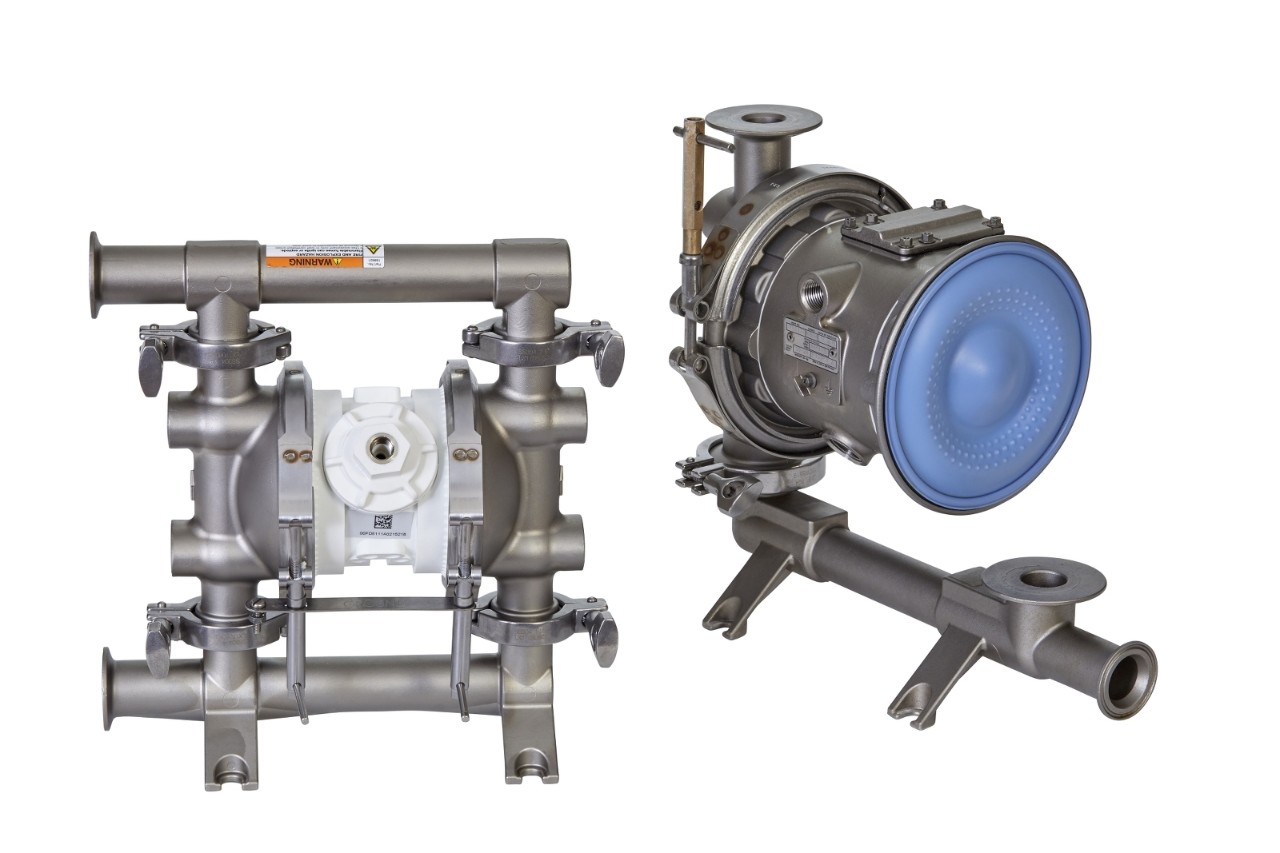 MULTIPLE FOOD-GRADE ELASTOMERS
---
Food transfer flexibility in a portable design
Our portable food-grade double diaphragm pumps offer food processors flow rates that are at least 25% greater than many competitive pumps. And higher flow rates give you the flexibility to process more food products, ranging from low to medium viscosity fluids. Additionally, Graco's class-leading dependable diaphragm pumps offer a wide range of food-grade elastomers including Santoprene, PTFE and overmolded EPDM/PTFE.
LONG DIAGRAPHM LIFE
---
MEETS STRINGENT FDA GUIDELINES
High Flow Rates
With high flow rates, your Graco sanitary double diaphragm pumps can quickly move pastes, jams and jellies from large holding vessels, or repackage fluids from original container to smaller receptacles.
All Fluid Contact Areas FDA-Compliant
For maximum safety, all fluid contact materials in our sanitary double diaphragm pumps also comply with FDA regulations, including the U.S. Code of Federal Regulations (CFR) Title 21.
Wide Range of Food Grade Elastomers
Our dependable diaphragm pumps offer food manufacturers a wide range of food-grade elastomers including Santoprene, PTFE and overmolded EPDM/PTFE. Graco's designs improve wear and diaphragm life, especially in abrasive applications.
Browse Double Diaphragm Pumps
Filter results
---
Diaphragm Material
---
Maximum Fluid Pressure (psi)
---
Filters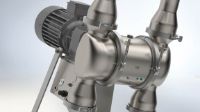 Graco's SaniForce Large Particle Electric Operated Double Diaphragm pumps are designed to handle solids up to 3.8 inches (9.7 cm) without crushing or damaging the material. Providing the same great self-priming, stalling, seal-less design coveted by air operated pumps in an electric package that can...
Have Questions? Let's Talk.
Call Support
Monday–Friday
7:30 a.m.–5 p.m. Central Time
Email Support
Find a Distributor
For local sales and service support