Free Webinar Series: Supply Pumps
---
Dura-Flo Pump Lowers
Maintenance and Repair
Available on-demand | Watch anytime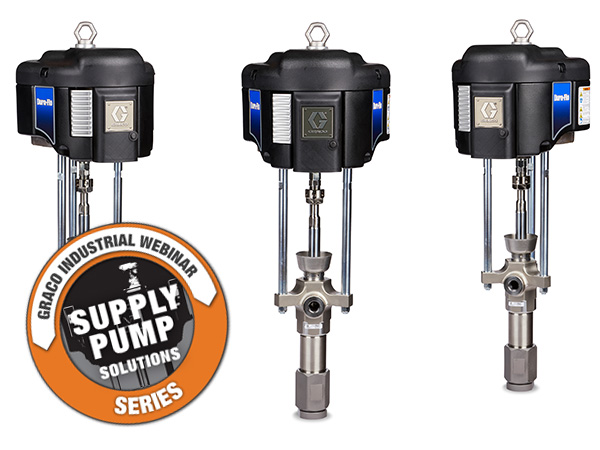 Graco supply systems reliably deliver one-component sealants, adhesives and other medium-to-high-viscosity materials from pails or drums to metering and dispensing systems. 
Dura-Flo pumps with NXT air motors are designed for easy serviceability with fewer parts, faster repairs and lower cost of ownership. This 26-minute webinar covers how to properly maintain and repair the Dura-Flo pump lower.
The 26-minute recording is available to watch on-demand.
Dura-Flo Pump Lowers is the first in a series of four free webinars about how to get the most out of Graco supply systems. Other topics cover maintenance and repair for:
Have Questions? Let's Talk.
Call Support
Monday–Friday
7:30 a.m.–5 p.m. Central Time
Email Support
Find a Distributor
For local sales and service support