Free Webinar Series: Supply Pumps
---
Sealed 4-Ball Pump Lowers
Service Tips & Tricks
Available on-demand | Watch anytime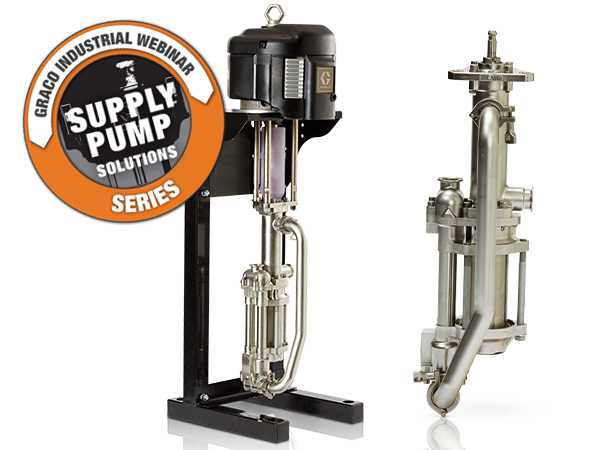 Graco's Sealed 4-Ball Lower, built to be durable and maintenance-free, provides the industry's highest fluid delivery at the lowest cycle rates.
Learn how to maintain and repair a 750 cc Sealed 4-Ball Lower. The same service techniques apply to other sizes in which the lower is available: 1000 cc, 1500 cc, 2000 cc.
The 37-minute recording is available to watch on-demand at your convenience.
Sealed 4-Ball Pump Lowers is one of four free webinars about how to get the most out of Graco supply systems. Other topics cover maintenance and repair for:
Have Questions? Let's Talk.
Call Support
Monday–Friday
7:30 a.m.–5 p.m. Central Time
Email Support
Find a Distributor
For local sales and service support