Liquid Finishing Pump Series
---
Pump Lowers
Merkur and Merkur ES 
Tuesday, February 9 | 7 to 7:30 a.m. or 10 to 10:30 a.m. Central Time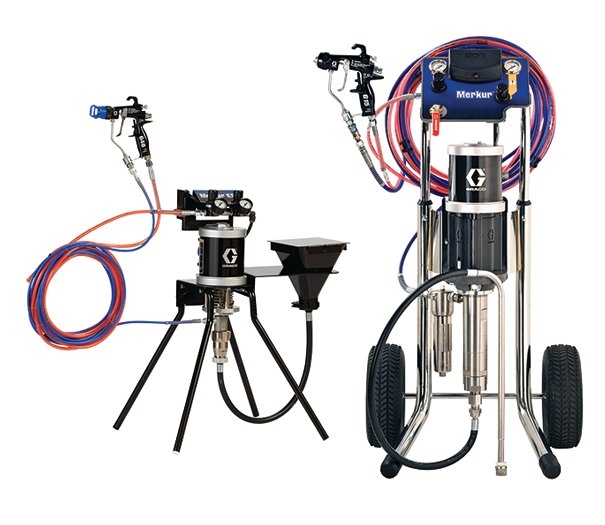 Merkur and Merkur ES spray packages include a quick removal coupler that allows for easy disassembly of the pump lower from the air motor. In 30 minutes or less, get more tips on servicing pump lowers from Graco's training team. 
Can't make it to the live webinar on Feb. 9 at 7 or 10 a.m. CT? Sign up and we'll let you know when the recording is available to watch on-demand.
This free webinar is part of a series on how to keep liquid finishing pumps in good working order. Graco's training team also shares servicing tips and tricks for:
Have Questions? Let's Talk.
Call Support
Monday–Friday
7:30 a.m.–5 p.m. Central Time
Email Support
Find a Distributor
For local sales and service support