6 key differences between positive displacement pumps and gear pumps 
A convenient infographic offering a performance comparison of plural-component mixing systems.
Are electronic proportioning systems such as the ProMix PD actually an improvement over traditional gear pump setups within factory paint mix rooms? How do they compare in terms of flow range, accuracy and reaction time? Are the savings in terms of material waste and efficiency worth the investment?
The ProMix PD proportioning system for plural-component mixing is being heralded as a unique and radical innovation. The fully customisable system achieves exceptional mixing accuracy (within 1%), it offers compatibility with a vast array of materials, and it drastically improves efficiency while reducing material waste: a solid and sustainable investment for your factory. But don't take our word for it! Take a look for yourself: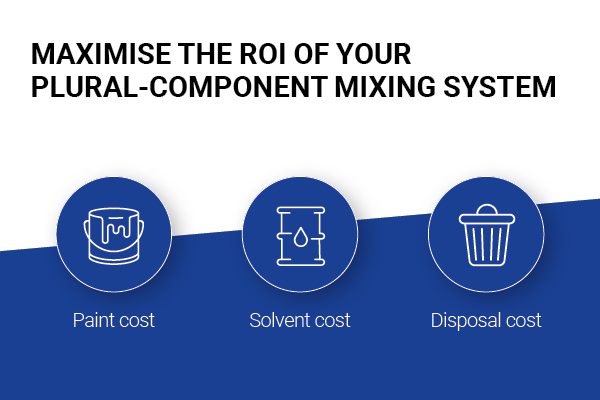 Ready to find out how the ProMix PD can transform your business operations? Click the link below to discover our product range and to explore all the system's details.