Aerospace Manufacturer Steps Out of Comfort Zone, Finds Better Electrostatic Gun
Graco electrostatic paint spray gun proves superior to model always used to paint commercial aircraft parts.
Side-by-side comparison shows what you've always done isn't always best
CUSTOMER: Aerospace manufacturer
GRACO EQUIPMENT: Pro Xp Manual Electrostatic Spray Gun
CHALLENGE: When we get stuck in our ways, it's easy to miss opportunities to improve. This almost happened at a large aerospace plant.
They had always gotten electrostatic spray guns to paint wing parts for commercial aircrafts from a certain company. When that brand discontinued the gun model that they used, they needed to find a new option that could fit into their rigid manufacturing processes.
The aerospace manufacturer's other plants used the Graco Pro Xp Manual Electrostatic Gun. But the production manager wasn't sure his paint line should switch brands.
SOLUTION: Still feeling loyal to the brand he knew, the production manager set up a side-by-side comparison between the Graco Pro Xp Manual Electrostatic Spray Gun and the comparable offering from the competitor.
They measured the electrostatic guns on transfer efficiency, durability, and ease of use in their processes.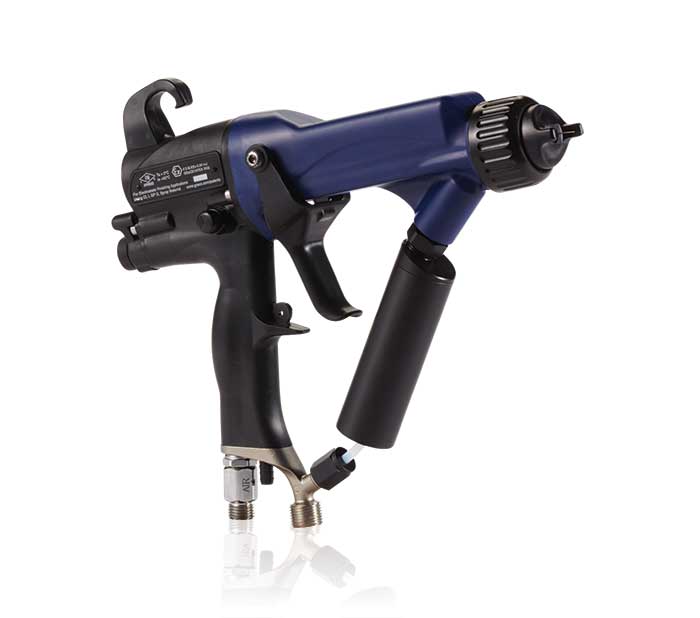 RESULTS: After the first week, the Graco Pro Xp out performed the competitor in each category.
Durability: The ProXp's robust design was the first thing noticed by painters and engineers. One stated, "The other gun feels like a Tonka Toy, compared to the Graco gun."
Transfer efficiency: Using a high conductivity cord, the ProXp showed better transfer efficiency by providing a stronger wrap on the parts.
Ease of use: All painters and engineers were able to quickly install and integrate the new guns into their production line.
High performance led to an order of six total Graco ProXp Manual Electrostatic Spray Guns for the aerospace manufacturer.
When the electrostatic spray gun model that they'd always used was discontinued, it seemed like a real problem. But they found a better solution with Graco. 
All trademarks and registered trademarks are the property of their respective owners.
Have Questions? Let's Talk.
Call Support
Monday–Friday
7:30 a.m.–5 p.m. Central Time
Email Support
Find a Distributor
For local sales and service support