Real-time Data Saves Real Money
New advanced web interface stops material waste before it becomes a costly problem.
AWI II Shows Immediate Process Improvements
CUSTOMER: Cabinetry manufacturer
GRACO EQUIPMENT: ProMix PD2K Proportioner, Dual Panel; Advanced Web Interface (AWI) II
CHALLENGE: The finishing engineer for a large cabinetmaker was tired of guesswork. He invested a lot of time and effort to report on material use at each spray booth. Management needed to know if they were meeting environment, health and safety (EH&S) regulations. They also needed to know whether spray booth equipment was running – or being used – properly. 
However, the best he could do was download data from each unit, and make manual calculations that resulted in educated guesses at how much product was really going through each spray booth. "You can't be accurate that way," he said.
Accuracy improved with the installation ofa Graco ProMix 2KS. Through the plural component mixing system's advanced web interface (AWI), the finishing engineer could remotely collect data about each unit and generate material usage reports. That worked well for monthly, quarterly and annual environment, health and safety (EH&S) reporting, but not immediate process or quality improvements.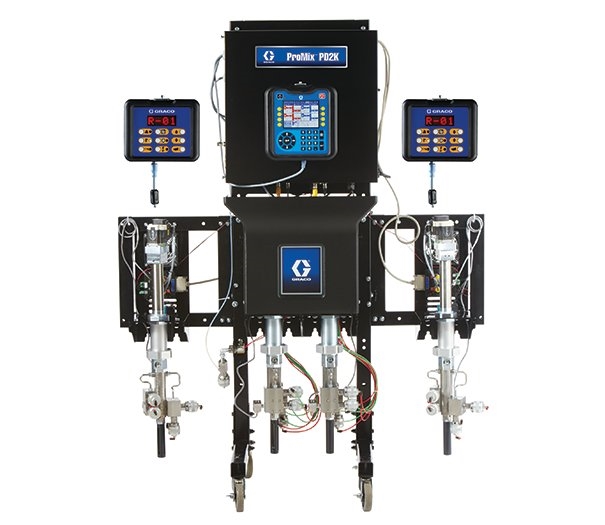 SOLUTION: When they upgraded a paint line with ProMix PD2K Dual Panel Proportioners, the finishing engineer tried Graco's next generation advanced web interface. The next generation AWI shows real-time views of material usage, VOC limits, and event logs.
Since the data is stored on the AWI II server, the finishing engineer can sign in to see it from any device – laptop computer, phone or tablet – that's connected to the factory network. This has proven essential for process and quality improvements. 
RESULTS: Now able to see real-time data on his AWI II dashboard, the finishing engineer can quickly recognize and resolve issues before they turn into costly problems. 
For example, when looking at a material usage graph from a ProMix PD2K unit, he noticed a spike in solvent use during certain times.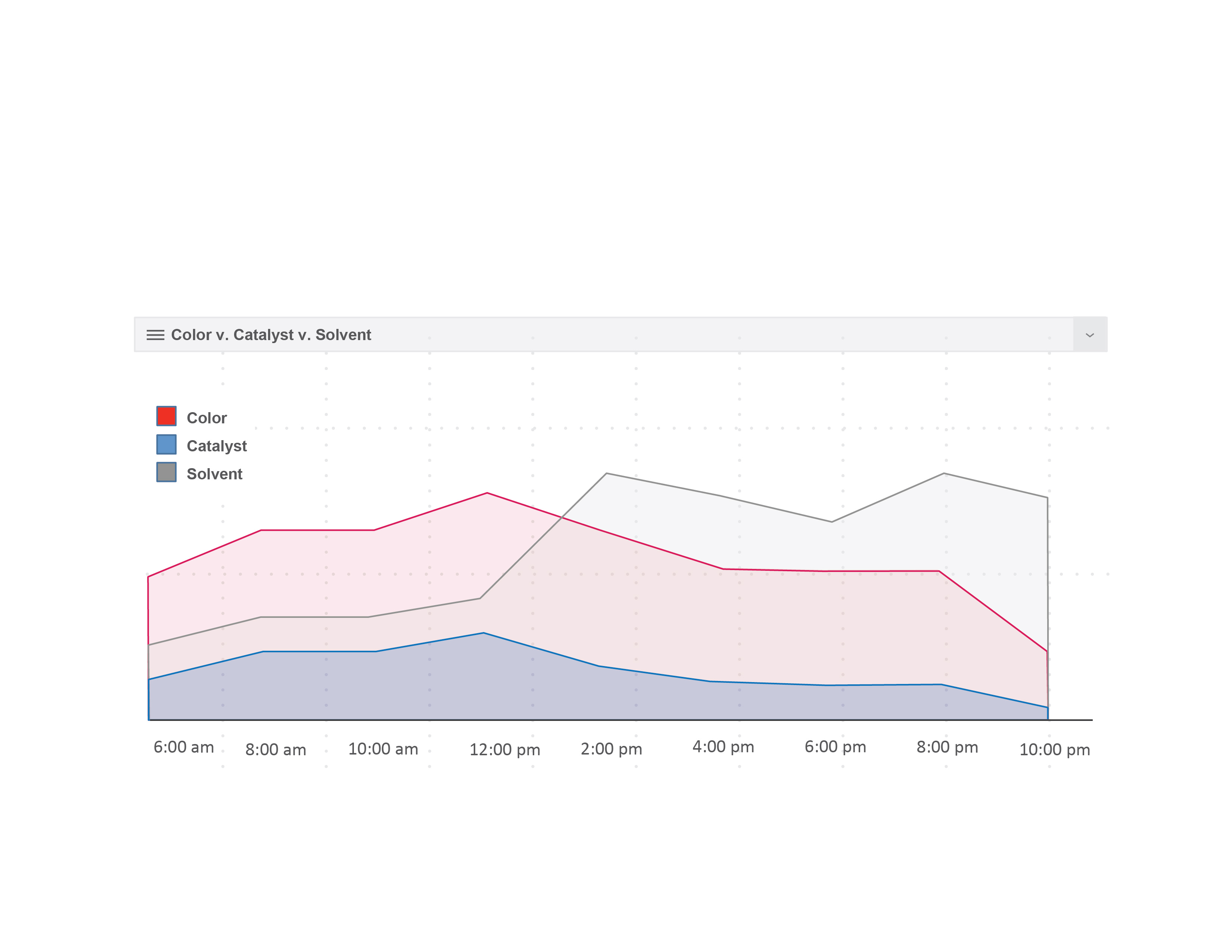 The real-time data on this advanced web interface (AWI) graph alerted the finishing engineer of the need to coach spray booth operators, quickly stopping a surge of wasted solvent.
Why was solvent use spiking? The finishing engineer found out that during a color change, certain painters were removing the air cap and spray tip from their air spray guns before placing them in the gun flush box. Without the air cap and spray tip restricting fluid output, the volume of solvent used for color changes was much higher than it needed to be.  
The finishing engineer used the real-time data to show the spray booth operators why they needed to correctly place their gun tips in the flush box.
"There's documentation at their work station," said the finishing engineer. "But that's not always enough." 
Quick coaching was enough to correct the solvent use spike.
"I would have not seen that so quickly on the first generation AWI because I would have had to generate a report on a spreadsheet and then create my own graph," he said. "Seeing the graph real-time on the screen allowed me to see the issue and quickly resolve it." 
The finishing engineer added that quick process and quality improvements like this justified Graco's next generation advanced web interface -- AWI II -- in his factory's budget.
FREE WEBINAR
How to Update Your ProMix PD Pump
New fluid manifolds for ProMix PD pumps have fewer leak points and more improvements. Updating your current pump is pretty easy. Learn how.
Have Questions? Let's Talk.
Call Support
Monday–Friday
7:30 a.m.–5 p.m. Central Time
Email Support
Find a Distributor
For local sales and service support