ProMix 2KS
Graco's ProMix 2KS Plural Component Mixing System offers precise and reliable electronic proportioning for entry level to upgraded applications. Compatible with a broad range of materials, it provides the flexibility and efficiency you need on your production line.
INCREASE EFFICIENCY
---
Manual and automatic configurations
Accurate ratio assurance for superior finish quality
Use up to 30 colours and four catalysts
Simple programming allows fast set-up and efficient process control
Advanced web interface provides consolidated system management and reporting
ProMix 2KS/3KS Software Upgrade Files
DOWNLOAD INSTRUCTIONS: Right-click on a link below and select "Save Link As..." or "Save Target As..."
Advanced Web Interface (AWI) Software Files
Advanced Web Interface (AWI) Software Upgrade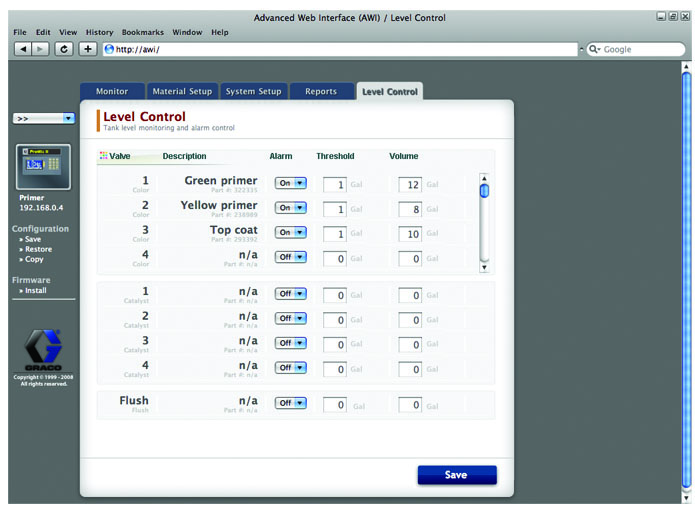 GET HELP FROM A LOCAL DEALER
Do You Have Product Questions?
Technical Support
+32 89 770 847
Monday - Friday
8:30 - 17:00 CET
General Support
+32 89 770 865
Monday - Friday
8:30 - 17:00 CET