InvisiPac
Start realizing major benefits with tank-free technology of the InvisiPac hot melt delivery systems. With a true melt on demand principle, the InvisiPac hot melt delivery systems eliminate adhesive char and improve productivity.
Reduce Spend and Increase Productivity with True Melt-On-Demand Technology
---
Graco's InvisiPac tank-free hot melting system outperforms all existing tank and tankless systems on the market. With a true melt-on-demand design, the InvisiPac system delivers guaranteed savings and optimizes production. It makes your case and carton sealing operations more reliable, faster, safer, and more cost-effective.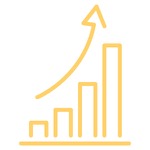 With an industry-leading start-up time of just 10 minutes, InvisiPac tank-free technology results in a 48% reduction in start-up energy, helping you to achieve your sustainability goals. In addition, InvisiPac reduces adhesive usage by a minimum of 30% and potentially up to 70-80%. It also eliminates unplanned downtime caused by adhesive charring, nozzle plugging, and hose issues.
The InvisiPac Hot Melt System keeps adhesive at a consistent temperature and viscosity. By avoiding temperature fluctuations and the formation of char, the material output remains constant during production hours with zero downtime. The InvisiPac applicator's integrated module filtering eliminated plugged nozzles and a consistent bead of adhesive on every box. Track adhesive usage, system performance and line data from anywhere at any time to achieve your Industry 4.0 initiatives.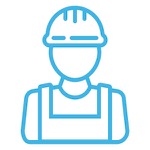 As operators have no direct contact with the hot molten adhesive, the InvisiPac system eliminates safety hazards such as burning, toxic fumes and slippage. When the adhesive inside the melter reaches a certain level, a signal is automatically sent to the feeding system, causing adhesive to be sucked from the container directly into the melter–all without operator intervention.
Better in Every Aspect
---
A Closer Look at the InvisiPac Hot Melt System
A Customer Speaks
---
Collaboration with Graco
Browse Invisipac Hot Melt Systems
Bostik Kizen Force 2.0
Bostik Kizen Force 2.0 is a hot melt adhesive for end-of-line packaging that's designed for ease of use. It offers fast set speeds and adhesion to a variety of packaging substrates.
Bostik Thermogrip 43298
Bostik Thermogrip 43298, a hot melt adhesive with a wide temperate performance range, can bond to many difficult substrates, allowing for greater flexibility in the packaging process.
InvisiPac Support
Access manuals, videos, and technical support for InvisiPac hot melt equipment.
Help.graco.com Refresher
Learn how to quickly to locate manuals and understand system error codes for your Graco equipment.
The Venturi Effect and InvisiPac
Video explains how a simple concept from a dude with a fancy name makes an incredible piece of packaging equipment, called the InvisiPac® Tank-Free™ Hot Melt System, work.
GET HELP FROM A LOCAL DEALER
Have Questions? Let's Talk.
Call Support
Monday–Friday
7 a.m.–4 p.m. Central Time
Email Support
Contact an Expert
We'll help you choose the right product for your use.