FABTECH 2021
Booth D45333
Monday to Thursday, September 13 to 16
McCormick Place, 2301 S. Martin Luther King Drive, Chicago, IL 60616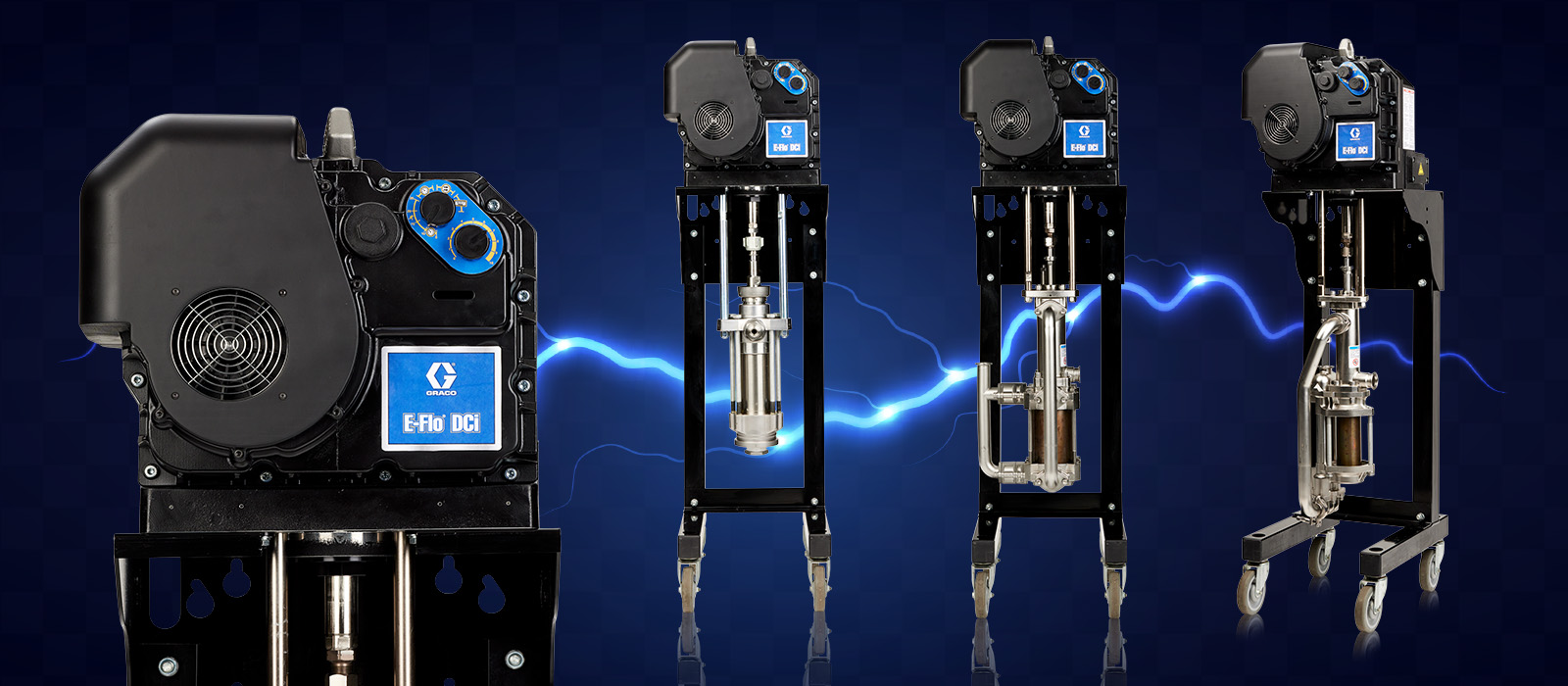 Visit booth D45333 to check out our newest metal finishing innovations:
E-Flo DCi direct current (DC) electric pumps with intelligent (i) control boost industry standards for high reliability, low maintenance and energy conservation.
DCi Link power line communication module optimizes factory paint mix room and circulation system management for truly smart pump performance.
Get Free Admission on Us!
Haven't gotten your ticket? You're in luck. 
Simply fill out this form, and we'll email you a code for free admission.
Finishing Education Session: Operating Liquid Systems Efficiently
---
Fluid Flow & Pressure: Why & How to Manage Both
The reputation of metal finishing operations often depends on efficient fluid flow and pressure management in your paint circulation system and spray booth. Failure to do so will decrease quality and increase waste.
For example, as temperature fluctuates, many factories rely on painters to manually adjust flow and/or pressure preventing consistency from painter to painter with each shift change.
As part of education session C26, Blake Erickson, global product manager for Graco's Industrial Products Division, will show metal finishers how to overcome these challenges with practical solutions.
Enter discount code FINISHING20 to get 20 percent off this or any other finishing education session.